We photograph corporate headshots and environmental portraits for clients ranging from solopreneurs to CEOs of conglomerates. Whether your brand is solely YOU or a small-or-medium business or a Fortune 500 company, your corporate headshot or environmental portrait can reflect and support that brand. And that, dear reader, is an important component to growing your business. Isn't that one of the primary reasons to get a headshot in the first place? Benefits abound, but if you use your headshot for marketing online and offline, then it should help you build your business, your portfolio and your following. And if you're using your headshot to find a job, then "your business" is all about landing that job by introducing yourself and your personal brand.
Let's break that down.
Should your image support
your

brand or your company brand?

If your brand is YOU, which is most often the case with entrepreneurs, speakers, performers and often small business owners, then it's really important to inject your personality into your portrait. It's hard to stand out if you look like everyone else. Of course we never recommend getting a cookie cutter headshot, but when you are your brand, avoid the cookie cutter like the plague.

Our client Charell Star is a great example. We chatted with Charell to learn more about her path and her personality. She put herself through college, then went into PR while simultaneously launching a startup. She's now a busy entrepreneur who is a TV host, producer and trends expert. Charell regularly speaks at conferences and other events. In this Essence magazine profile, she offers this great advice.
Outsource, delegate and ask for help whenever you can. There are some great and affordable services that can save you a ton of time in your day; from online grocery shopping, to dropping off your laundry for wash and fold, to hiring a cleaning service for your home.
Armed with this info, we collaborated on a plan for her photo shoot. We wanted to show her in a swirl of motion, the calm in the center of the storm. Without a doubt, we also wanted to convey her vitality and confidence. That's why we decided to skip the traditional corporate headshots and go with an environmental portrait. Grand Central was an ideal backdrop since it's a bustling hub of constant activity. It's also clearly located in NYC, Charell's base of operations.
After a very fun shoot, Charell chose this as her primary publicity photo — which you can also see in the Essence profile.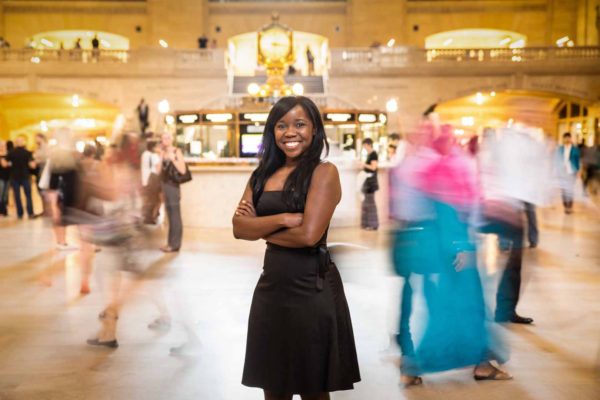 What if it's not your business?
On the other hand, your company brand and your personal brand may not be one and the same, especially if you work for a large corporation. That's when it's important to think about how those brands can intertwine and complement each other. Whether you're a C-suite executive or a junior employee, you want to distinguish yourself while also demonstrating how you reflect the corporation's image and values. Let's look at a couple of examples.
We photographed Paul T. Idzik when he was the CEO of E*Trade. As CEO, he needed images for use across a variety of platforms, so we shot everything from traditional corporate headshots to environmental portraits to team portraits. In this portrait, which we shot in front of their Rockefeller Center branch in New York City, you can clearly see Mr. Idzik's determination and personal drive — traits that are reflective of E*Trade's brand as well.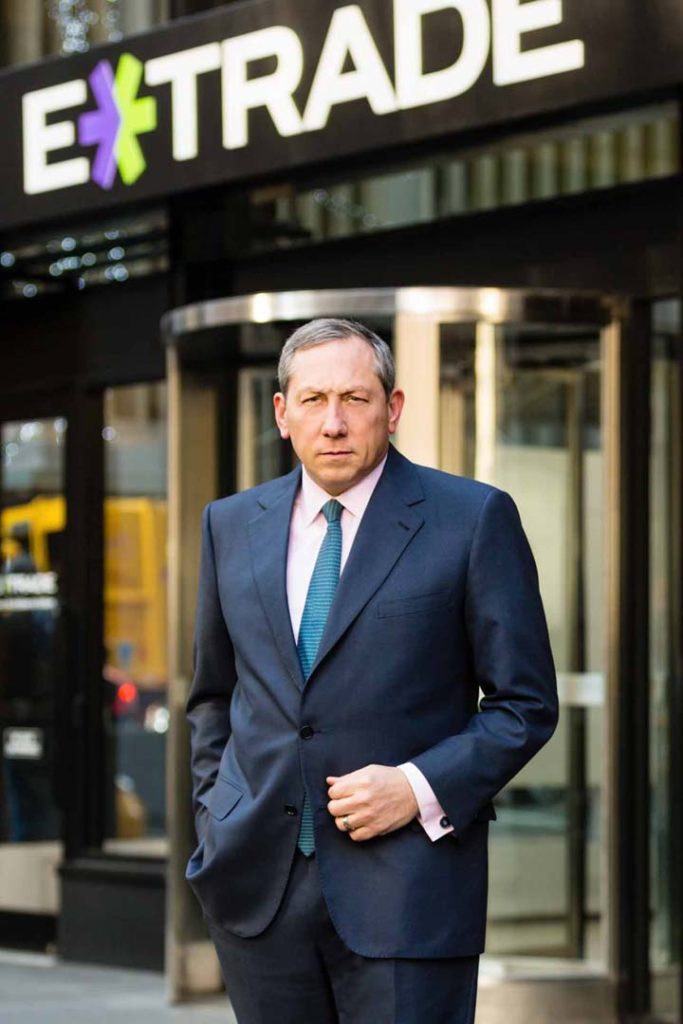 Your Story is Yours and No One Else's
You have a personal story. Why you started your business or what you hope to achieve within someone else's business is unique to you. Your headshots should convey at least an element of that story. Share your story and your goals with your photographer before the day of your photo shoot, and maybe spend a little time brainstorming. Think about the messages you want your photos to get across to your clients and prospects.
Also, think about the impression you want to make. Are you funny? Serious? High energy? Ultra-focused? Professional but warm? Whimsical? How do those things contribute to your brand?
The two examples above are environmental portraits, but traditional headshots can do the job, too. That's good news, since many businesses present their employees in headshots that have identical backgrounds and dimensions. Medium and large companies often are restricted by specific website designs. Don't despair. The format may be standard, but that doesn't mean YOU are. No need to feel hemmed in! What do you take away from this corporate headshot?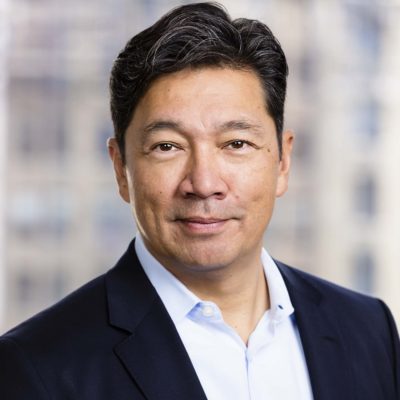 The dimensions are standard (1 x 1). It's a traditional pose (straight-on shot of head and shoulders). Our studio window is the background. It implies "urban" without being specific (as the above portraits were). But those restrictions didn't prevent us from learning a little about Ray, a wealth management advisor. He was friendly while also a little reserved. Intelligent, with a quiet sense of humor. He engaged with us directly and personably, no fluffy chit-chat. After a brief warm-up chat, we were able to capture those qualities in his headshot, and anyone looking at this image gets a sense of who this man is and what he brings of himself to the table.
Your Corporate Headshot is Not About Who You Think You Ought to Be
Last bit of advice before you book your corporate headshot session. Do NOT ask your photographer to shoot who you wish you were or who you think you ought to be. It just won't be authentic. The headshot might be pretty, it might be well-lit, but let's face it — it won't really be YOU. And if your photographer doesn't take at least a few minutes to get to know you, run the other way. Your brand is too important — and after all, you're investing not just your money, but your very self, which is exactly what you want your headshot to reflect.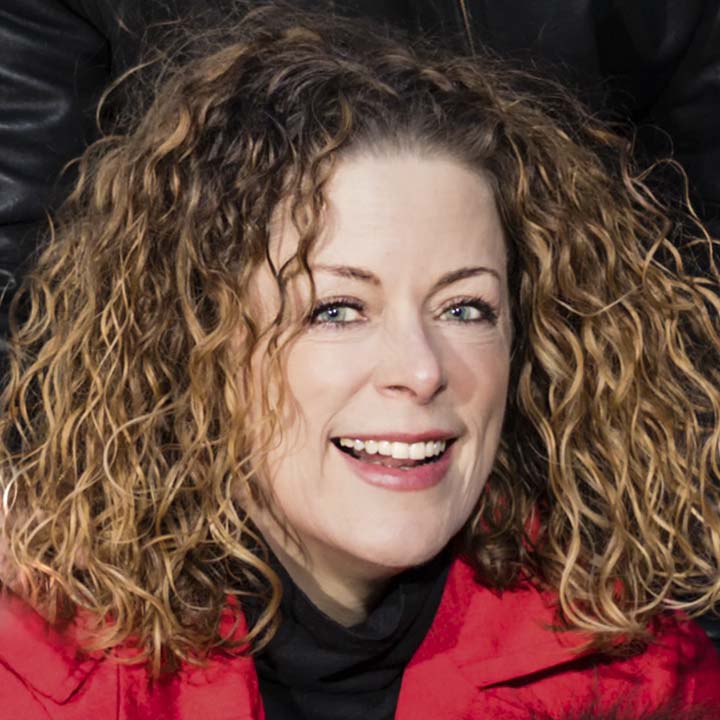 Co-owner of Headshots NYC, Deutsch Photography & Gotham Family Photos. Lover of images & the stories they tell. Fanatic about words, numbers & patterns. Entrepreneur & adventurer w/keen wanderlust. Life/love/business partner of my husband, photographer Brett Deutsch. Eternal love affair with NYC, where I landed by way of GA, TX & CA.