I don't use this blog to discuss my political views. But I'm making an exception today, because I've been thinking a lot about how lucky we've been to have had Obama as president the past 8 years. And I keep thinking back to the first time I was lucky enough to have the opportunity to photograph him.
It was 2007, and I was hired by the Obama campaign to photograph a fundraising event at the Hammerstein Ballroom. I had only recently transitioned to being a full-time photographer, and I was fairly nervous. I was backstage taking photographs of Senator Obama mingling. Obama left to go prepare before taking the stage, but I spotted him sitting alone on a couch in a side room making a call. I snapped one badly underexposed photo from too far away, before he waved me off.
Later he came up to me to apologize for waving me off. He said he had been calling the girls and didn't want any photos taken then. He then flashed that fantastic smile & fist-bumped me, before walking onto the stage.
I think back to that moment regularly — not just because I got to fist-bump the future President of the United States — but also because I think it reflects what a decent, kind person he is. I'm sure he was exhausted from campaigning, and I was a nobody bugging him with a camera. But he still felt the need to go out of his way and apologize for asking for a little quiet time on the phone with his daughters.
I'm going to miss having such a decent, intelligent & generous person as our president.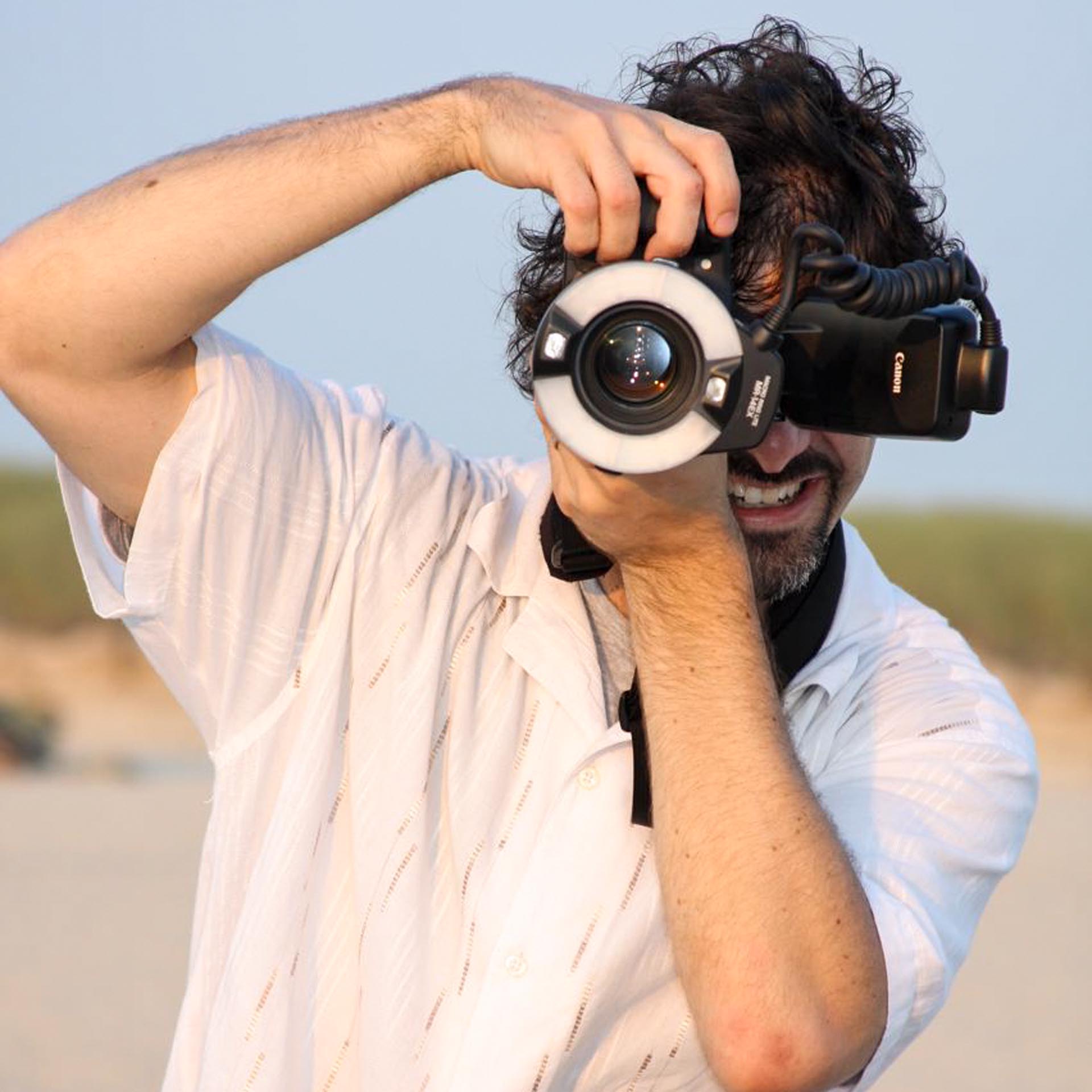 Brett Deutsch is co-owner and chief photographer of Headshots NYC, Gotham Family Photos and Deutsch Photography. Formally trained at the New York Institute of Photography, the School of Visual Arts and Pomona College, plus nearly 20 years of photography in New York City and on all 7 continents. His work can be found on The New York Times. Time Out London. Dallas Morning News. Backstage, and on countless websites, newsletters, annual reports and other publications.