Who wouldn't want a Shark Tank deal? Our client, that's who! And what's more, we agree 100%. Because neither of the offers she received on last week's episode was worth the tradeoff.
Walkee Paws turned down last week's Shark Tank deal
Way to stick to your guns, Lisa Baranoff! And how do we know Lisa, you may wonder? In addition to headshots and events for our corporate clients, we also do a ton of commercial photography. And such is the case with Lisa, who is the founder of Walkee Paws, which are adjustable doggie leggings. The leggings keep your dog's paws clean in rain and snow, and (what a relief for dogwalkers everywhere!), these booties are easy to put on. Yes, you heard us right. Our dog HATES boots, and we got these on, no problem. They're loose around ankles and made of stretchy rubber, so your dog can walk normally in them. And because they have an over-the-back connector, they don't come off.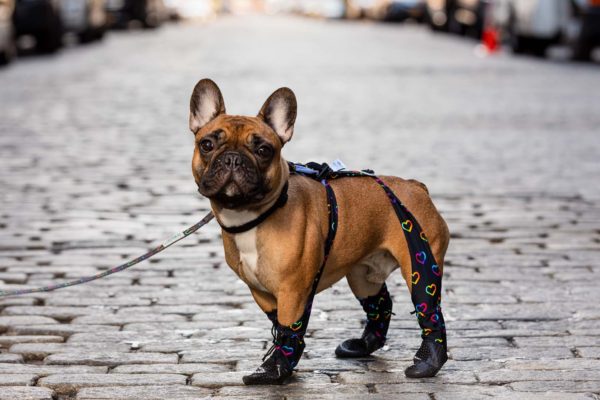 In fact, we just wrapped another shoot for Walkee Paws a few weeks ago. Talk about fun! You can see more selections from that shoot here. Swipe right for lots of smiles.
Walkee Paws impressed us so much that our dog ended up with a pair. We worked with Lisa back in 2018, and not an hour after the shoot, our dog was walking in the rain, looking spiffy in houndstooth. Yes, houndstooth, tee hee. Not only are our floors grateful to us every rainy day, but our dog blesses us every time it snows. No more salty feet from the city streets, thank goodness, because that stuff burns.
Shark Tank Deal? NO Deal! Here's what happened.
So, this is how last week's Shark Tank episode went down. Lisa entered the tank asking for $150,000 for a 5% stake. While the sharks found her pitch entertaining and her products smart, Kevin O'Leary was the one who bit. He gave her a choice of two offers: $150K for 5% stake and a royalty of $2.70 until the investment was paid off. But that wasn't enough for Kevin. He also wanted a smaller royalty in perpetuity. Or, he said, she could take the second deal: $150K for 20% stake, no royalties.
Lisa later explained that she has no interest in royalties in perpetuity. And of course she's not ready to hand over 1/5 of her business, not when it's really taking off. (Watch the episode to hear about how quickly Walkee Paws has grown in just 3 years.)
Meanwhile her biz–expected to double over the next several months–got a nice boost of exposure. Inc magazine reports that in most cases, a company's revenue increased after it appears on Shark Tank. And occasionally that means doubling or tripling! And last year Forbes reported on ten ventures whose businesses took off after turning down a Shark Tank deal. has Since we've been seeing Walkee Paws IRL around town this winter, we suspect they're going to grow gangbusters now.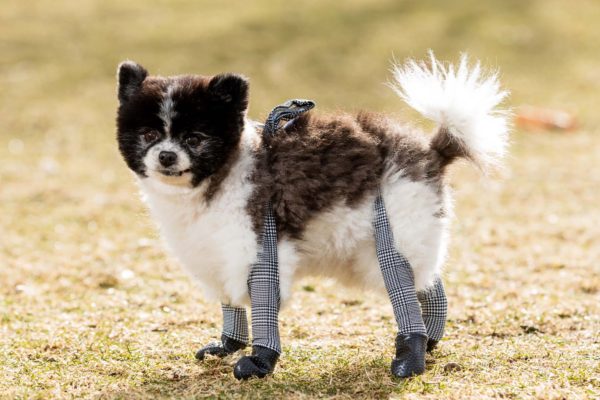 If you want your business to make a splash online, contact us. We'd love to help.
And when you call or email to schedule your shoot, tell us–would you take that Shark Tank deal?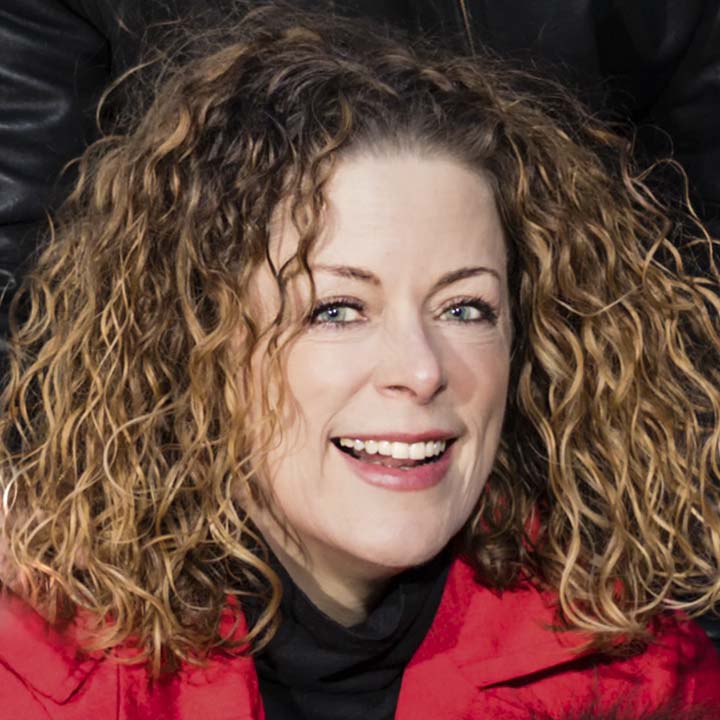 Co-owner of Headshots NYC, Deutsch Photography & Gotham Family Photos. Lover of images & the stories they tell. Fanatic about words, numbers & patterns. Entrepreneur & adventurer w/keen wanderlust. Life/love/business partner of my husband, photographer Brett Deutsch. Eternal love affair with NYC, where I landed by way of GA, TX & CA.