Shooting publicity photos for the magnificent, vivacious Purely Patricia gave us an instant injection of energy on a gray wintry day. After photographing on location at her UWS apartment (which looks just like she does!), we headed out to the street.
Publicity Photos and Candids at Patricia's Upper West Side Apartment
On her suggestion, we began the publicity hoto shoot in Patricia's closet (errr, wardrobe room). The adjective "colorful" can't begin to describe the location or Patricia. Those hatboxes! Those petticoats!
From there we moved to her living room — or should we call it a parlor? A salon? We photographed her in front of a huge, beautiful portrait of her from a few years ago. She was as stunning then as she is now. Please check out that playful, joy-inducing ring that she's wearing (in real life).
She then asked her partner Howard and pooch RubyWoo to join the fun. Howard is no slouch when it comes to fashion. Check out how tastefully he sports a full palette himself with the shirt and the socks, offset by beautiful shoes and a conservative but statement-making watch. And RubyWoo — well, RubyWoo!
NYC Street Portraits on the UWS
When we stepped outside, it felt akin to being in a colorized film. The gray of the day was exactly the subdued backdrop we needed for Patricia and Howard. And they are, without question, movie star caliber.
Look at that hat, those earrings, that parasol. Are you smiling? We are. We were hired to do lifestyle portraits, but it didn't feel like a job at all. It was more like a playdate.
And then we came upon one of those grocery stores ubiquitous in New York City, it's storefront bursting with fresh flowers. Perfection! It looked like an extension of Purely Patricia.
It may be winter, but spring arrived during this photo shoot.
This photo shoot made spring arrive months early, at least for us. Fashion muse, style collaborator and life force — check out her website and her Instagram feed @PurelyPatricia.
Ready to schedule your own lifestyle portraits or editorial shoot?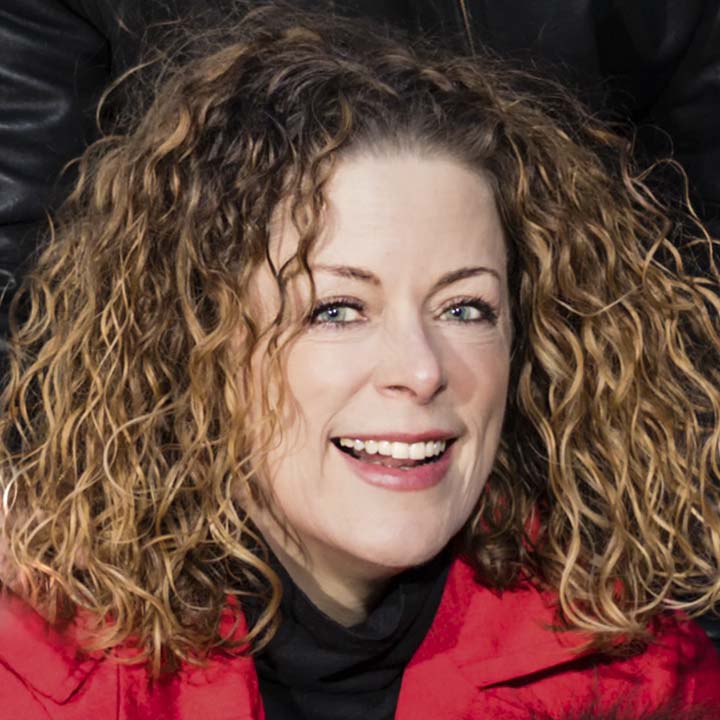 Co-owner of Headshots NYC, Deutsch Photography & Gotham Family Photos. Lover of images & the stories they tell. Fanatic about words, numbers & patterns. Entrepreneur & adventurer w/keen wanderlust. Life/love/business partner of my husband, photographer Brett Deutsch. Eternal love affair with NYC, where I landed by way of GA, TX & CA.