Are you in need of a headshot refresh? It can be difficult to judge your own photo. Start by asking yourself these questions:
Does it still look like me? If your headshot was taken five years ago, if you've lost or gained a lot of weight, if you chopped all your hair off or dyed it purple — it's time to get a new shot.
Does it suit my career goals? Were you an aspiring stage actor then, but now want to land more commercial work? Were you looking for your first position at an ad agency but now you're the creative director? Are you dumping corporate America to open your dream restaurant? Get a new headshot that telegraphs your objective.
Does it look like a selfie? You may not need a professional headshot, but you need a headshot that looks like a professional took it. Unless you're a celebrity or social media maven who has found your perfect angles and understands how to use lighting to your advantage, get a new headshot.
Finally, does it look like the BEST me? Maybe your headshot is okay — but is "okay" good enough?
Case in point: Steve, a senior executive in the Human Resources industry, came to me recently to update his headshot for the company website. His old headshot was okay: it looked like him, he was professionally attired, he appeared friendly and competent. But it didn't look fresh, the background was a bit muddy and dated, and the lighting wasn't the best. He came in for our Executive30 package — a quick 30-minute shoot that I do for business professionals who need a single profile pic. We ran Headshot A vs. Headhot B through PhotoFeeler, and while his old results were just fine, his new results are stellar: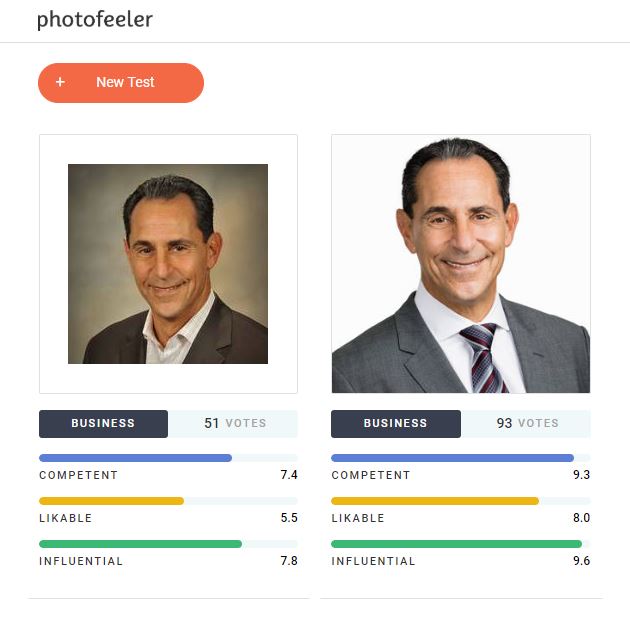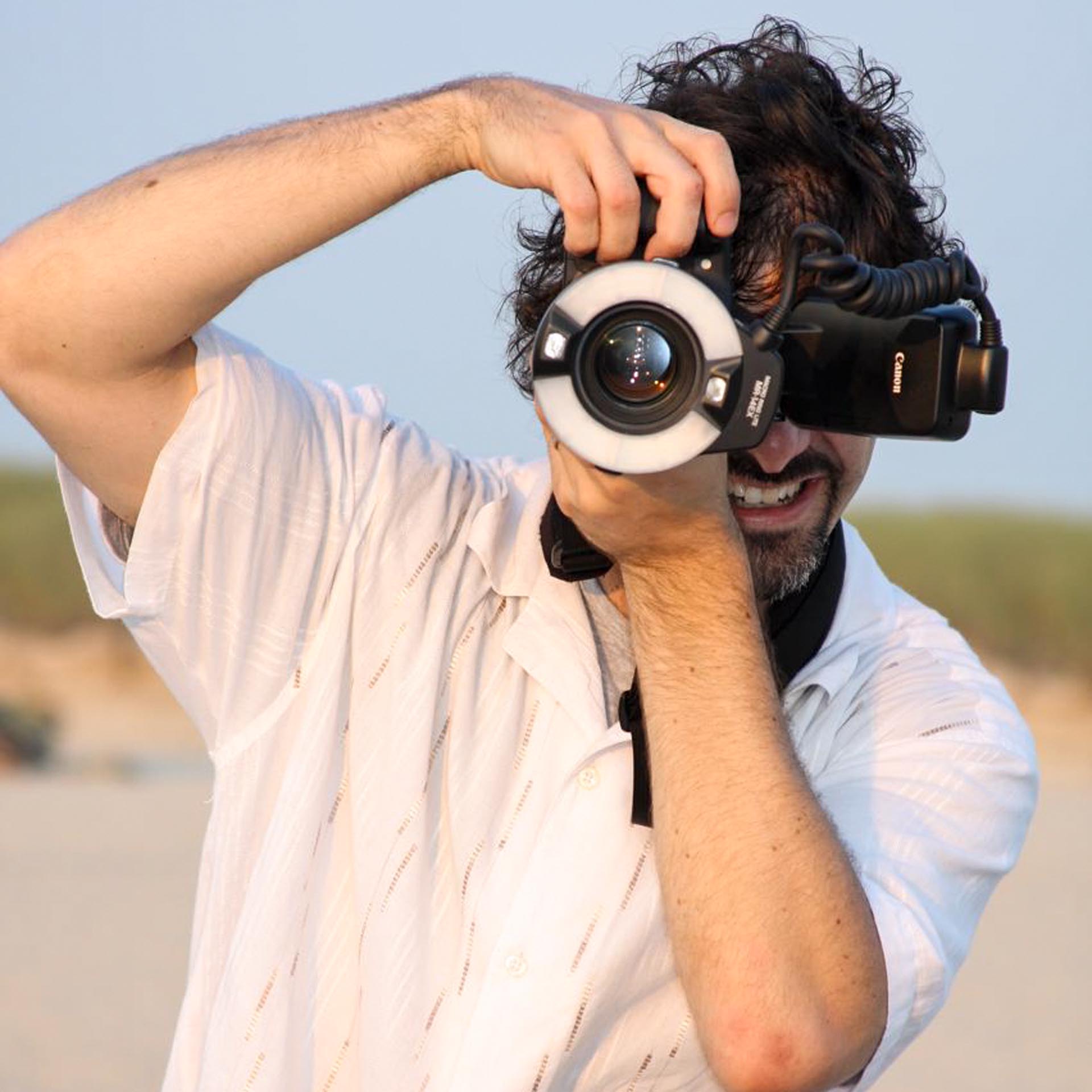 Brett Deutsch is co-owner and chief photographer of Headshots NYC, Gotham Family Photos and Deutsch Photography. Formally trained at the New York Institute of Photography, the School of Visual Arts and Pomona College, plus nearly 20 years of photography in New York City and on all 7 continents. His work can be found on The New York Times. Time Out London. Dallas Morning News. Backstage, and on countless websites, newsletters, annual reports and other publications.